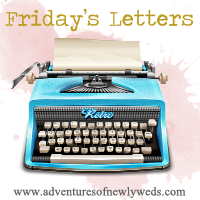 Thank you for being so yummy. And for being best friends with potatoes and corn and beer. But sometimes you're too spicy. My lips might still be tingling.
The fastest crawfish peeler around
Dear Second Favorite Bartender,
Thank you for turning one of the TVs in the sports bar to American Idol so that we could watch the results show. (Even though you looked at me funny and told me you couldn't turn on the sound.)
The girl who tips too much
I was very upset with you last week when you saved the boring girl with the powerful (but BORING) voice but I didn't really care because I assumed your little stunt would bite you in that big ass of yours when she got sent home this week. But that didn't work out how I expected. And now one of my favorites is gone.
Someone who is really mad at you
Dear American Idol voters,
I'm extremely upset with you. I had Colton picked as this seasons' winner (with Phillip and Skylar joining him in the top 3). When I saw (because I couldn't hear) that Colton was going home, my mouth dropped open. I looked like a cartoon character...like when their mouth opens wide and then someone pulls it and it rolls up. Anyway. Seriously? Colton? Voters must have gotten comfortable and assumed he'd be safe. Never get comfortable!
I still can't believe it,
Woman with a schoolgirl crush on Colton
I just searched on you for a .gif of the above stated cartoon. I know it happened to Genie once. But I can't find it anywhere.
I'm ready for you this weekend. SEC baseball. You better deliver.
A loyal (and frustrated) fan
I hope you all have a great weekend! Eat some crawfish and you will.