Linking up for The Bargain Blonde's special...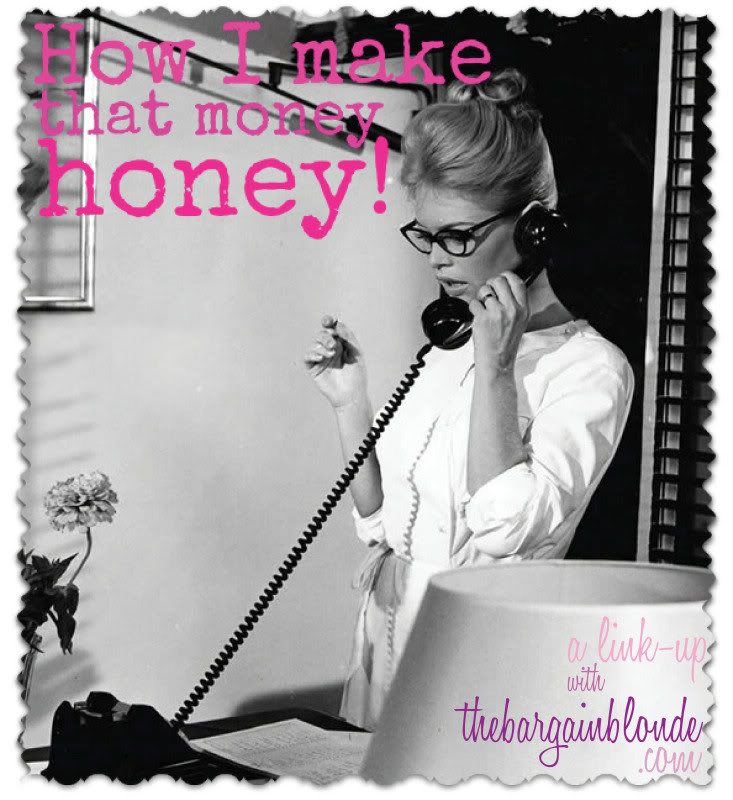 Wait, we're not all professional bloggers? Thank God, because if this is how I made my money, I'd be quite the struggling artist.
I started college at Ole Miss in 2006 and got a student worker position in the department of Distance Learning. The job had nothing to do with my major (Chemical Engineering on the pre-med track) but my sister worked there and pulled some strings for me.
Basically, Ole Miss has 6 campuses across the state of Mississippi. At times, there are classes with students at more than one campus. They conduct class via live video conference. As a student worker, I worked in the classrooms here on the main campus in Oxford. I acted as the liason between the professor/students and our main office. I also controlled the technology in the room (computer, document camera, microphones, cameras). Working in the classrooms is actually why I ended up changing my major to Management Information Systems (and how I met my first college boyfriend -- but that's a story for another day).
After sitting through a few MIS classes (and nearly failing Bio for majors), I decided to join the business school. I spent the next 3 years studying MIS, being involved in a sorority and multiple campus organizations, and working 30 hours a week in the Distance Learning main office.
As graduation approached in May 2010,
I started getting nervous as
I had been slow on the job hunt. I had a few phone interviews for Business Analyst positions with companies in Dallas and Austin. I made it to the second or third round of each but was ultimately passed over for lack of experience. When I was about to lose hope, I found out that my current boss was leaving.
I needed a job/experience, they needed a new DL Tech. It was a win/win for everyone. Having taken DL classes and worked in the classrooms and office for 4 years, I was extremely qualified and was hired on the spot.
This job has been a great experience that is approaching the two year mark. Over the next year, I plan to work on some outside projects that are more geared toward my degree. Maybe a year from now I'll write another one of these and it will be completely different. You can only stay at a starter job for so long, right?
*Bonus fact: A University professor was undergoing chemotherapy but still wished to teach his classes. Because he did not have the time or strength to drive to any of the regional sites, we set up the technology that allowed him to teach his class from home for an entire semester. I thought it was pretty special.